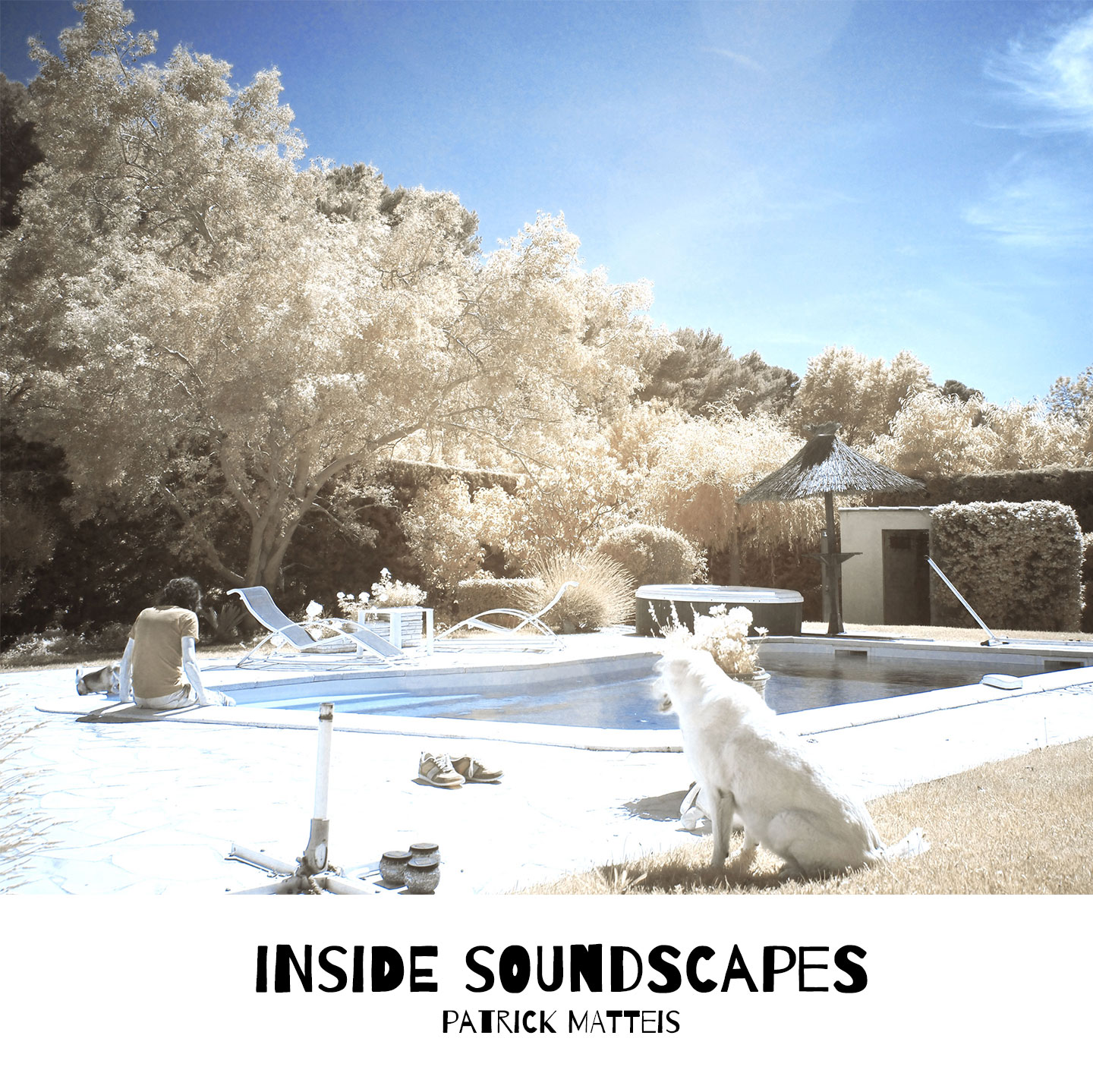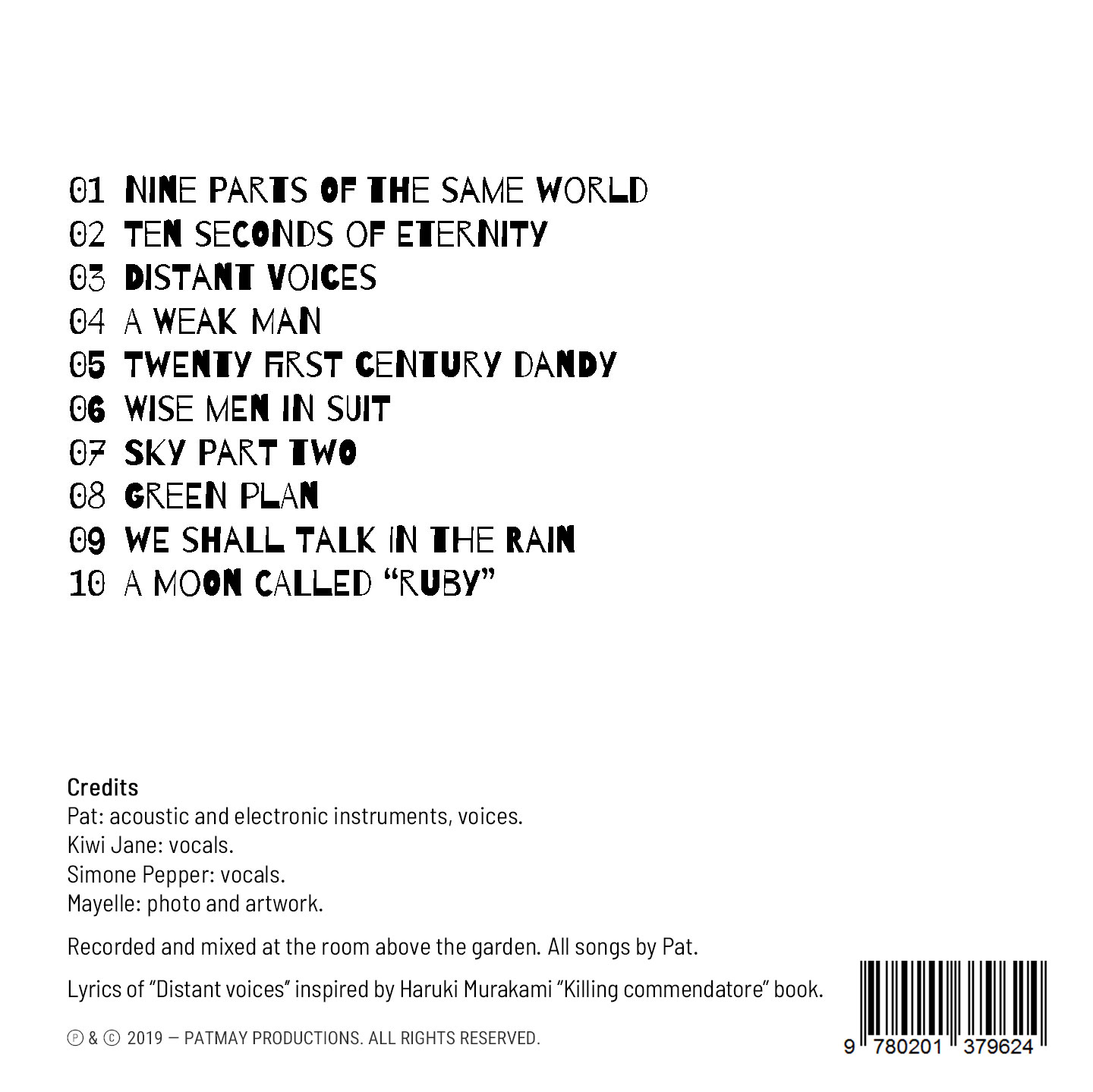 Musique soul folk néo-psychedelique expérimentale par Patrick Matteis.
Pat : instruments acoustiques et électroniques, voix.
Kiwi Jane : voix.
Simone Pepper : voix.
Mayelle : photo et artwork.
Toutes les chansons composées par Pat.
Paroles de "Distant voices" inspirées du livre "Le Meurtre du Commandeur" de Haruki Murakami.
Enregistré et mixé à The room above the garden, du 1er au 10 janvier 2019, à Montpellier (France).