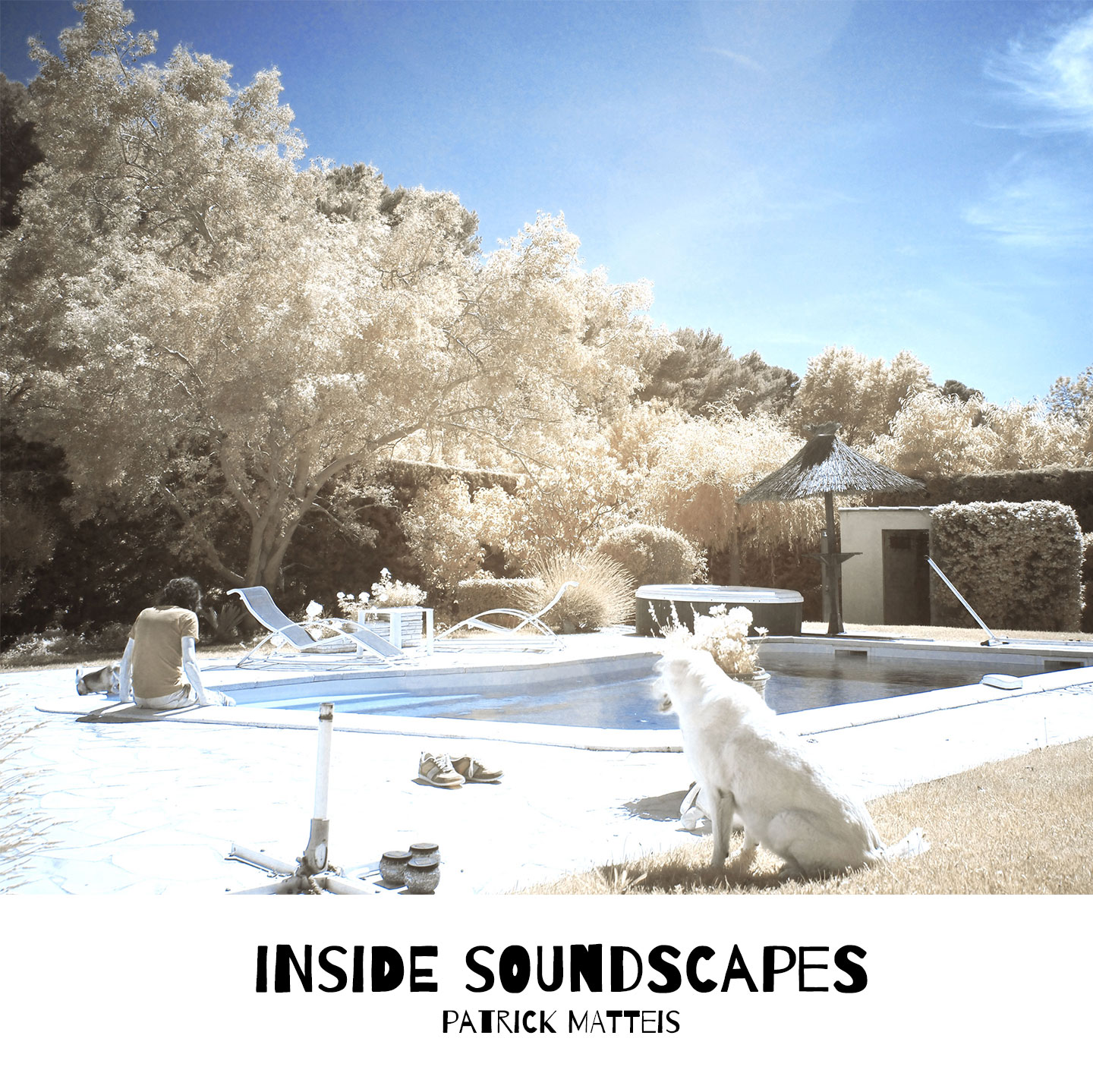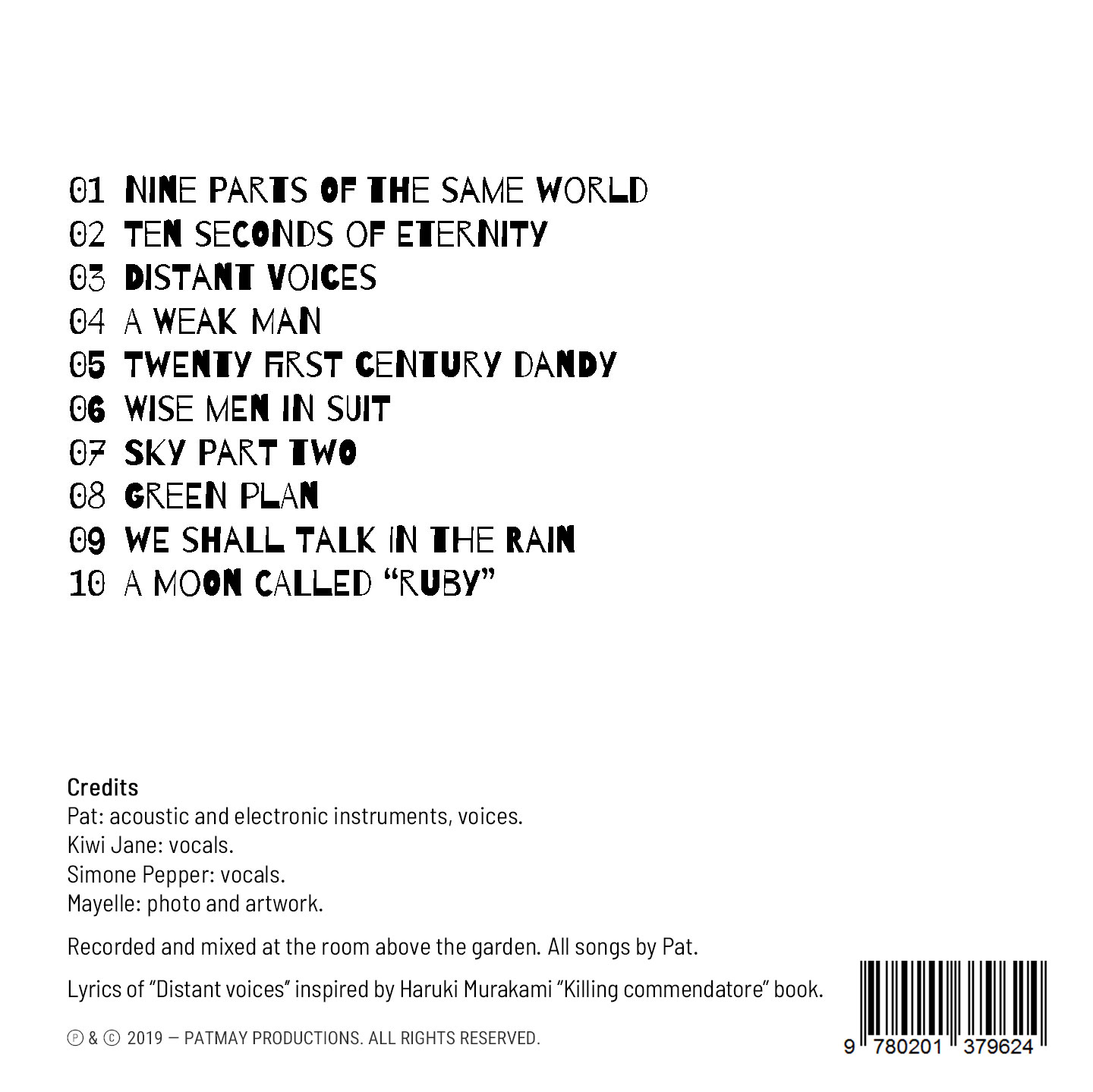 Soul folk neo-psychedelic experimental music by Patrick Matteis.
Pat: acoustic and electronic instruments, voices.
Kiwi Jane: vocals.
Simone Pepper: vocals.
Mayelle: photo&artwork.
All songs by Pat.
Lyrics of "Distant voices" inspired by Haruki Murakami "Killing commendatore" book.
Recorded and mixed at The room above the garden from january 1-10, 2019, in Montpellier (France).