Custom-made pallet table for living room. Very fun 🙂
Here's my process :
[:en]Find Europe pallet[:fr]2 palettes Europe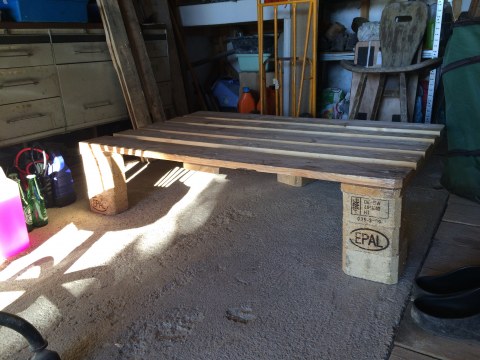 [:en]Many blanks for a table...[:fr]Beaucoup d'espaces pour une table basse...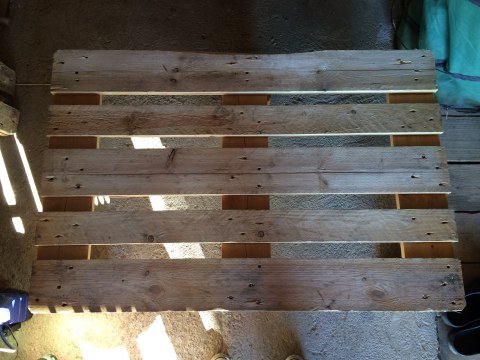 [:en]Hmm, better[:fr]C'est mieux !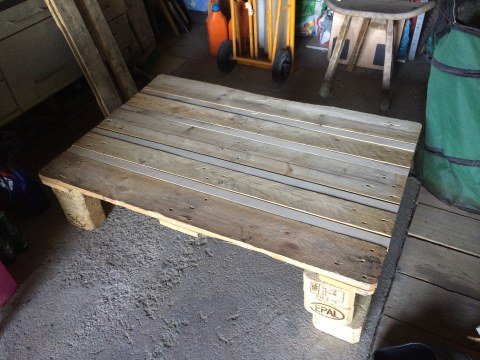 [:en]Determine the table height[:fr]Déterminer la hauteur de la table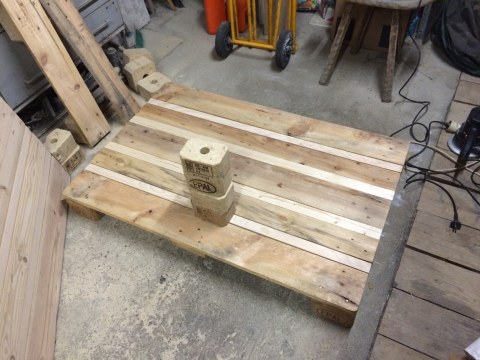 [:en]After sanding the surface[:fr]Après ponçage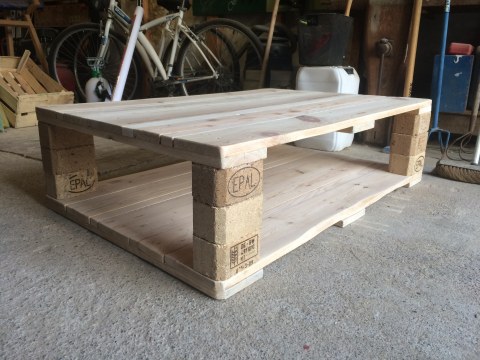 [:en]Reveal the wood grooves[:fr]Révéler les veines du bois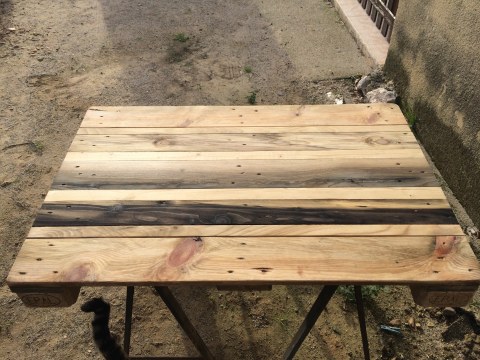 [:en]Beautiful wood detail[:fr]Joli détail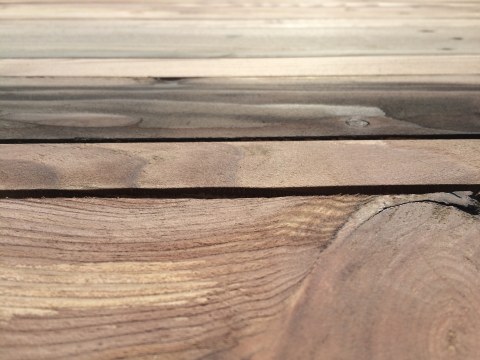 [:en]Painting test[:fr]Test de peinture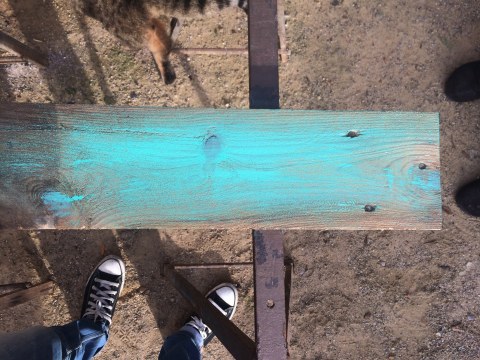 [:en]Let's start painting[:fr]Allez, on se lance !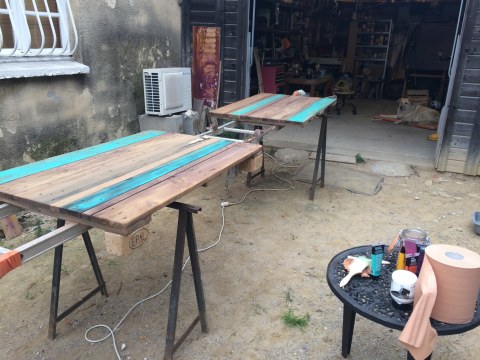 [:en]Color shades after protective coating[:fr]Nuances de couleurs après vernis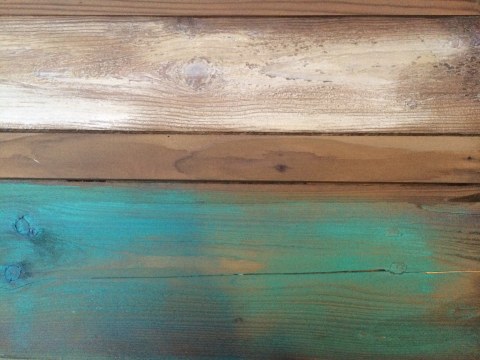 [:en]40kg, so need wheels[:fr]4 roues pour supporter 40kg